I am a photography major at a college here in Oklahoma where I live and I have learned a lot the past couples of years about the new phase of Digital Cameras and I would love to share some of the information that I have learned. Digital Camera's are amazing and they get cheaper every day that passes.
Megapixels:
As you will notice when you look on the camera box and description it will tell you the camera has 1, 2, 3, 4, etc. megapixels. Basically the more megapixels, or megs for short, a digital camera has the better the quality will be – clearer picture, more detail, etc. Digital camera's with 3 or les megapixels are fine if you are wanting to print out pictures in 3 1/2 x 5 or 4 x 6 prints but if you are wanting to make an enlargment such as an 8 x 10 or an 11 x 14 or even larger than you should definately purchase one that is 5 or more.
Camera's I highly recommend:
Non Professional :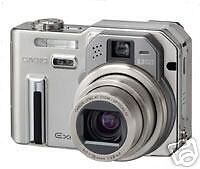 I personally have a 6 megapixel Casio Exilim and it is amazing! I took it to my honeymoon in May and all of the pictures of the ocean turned out beautifully. You can buy one on Ebay brand new from $200-$300. – Casio Exilim Pro 6
Photo Credit – Google Image Search
Professional: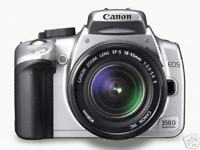 If you are wanting a camera to take pictures professionally than you should definately get a 8 megapixel digital Canon Rebel. In my opinion it is the best digital camera out there right now. You can buy one brand new on Ebay from $600-$1,000. This is the camera that my Photography Class uses and it is amazing!!!!  – Canon Digital Rebel
Photo Credit – Google Image Search
Cute and Tiny: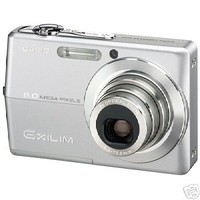 If you want a cute little camera to take with you and hold in your pocket than I would suggest:
1. Casio Exilim Ex-Z60 – Casio Exilim Ex-Z60
2. Sony Cybershot. Sony Cybershot
Both the Casio Exilim Ex-Z60 and the Sony Cybershot are around the same size as a credit card or personal ID and are very cute and take great pictures. The Sony Cybershot is around $200-$400 brand new and is a 7.2 mp (megapixel) and the Casio Exilim is around $230-$260 brand new and is 6 mp.